When thinking of the best dive sites, most people jump to exotic destinations such as Thailand and the Pacific Islands, however, Europe has plenty to offer and surprise divers.
The bright, warm waters of the Mediterranean Sea mean there are excellent scuba sites around the coast of Italy and the islands of Malta. But there are also rewarding dives in the more challenging northern oceans as well. Read on to discover ten of Europe's top diving sites.
1. The Zenobia, Cyprus
For daring divers that love wrecks, this dive has been described as one of the best in the world for its size and pristine condition. The seawater preserves the wreck at 15-40 meters so there is plenty to explore for beginners and experienced divers. You will want to dive Cyprus again and again.
Depth – max 42 meters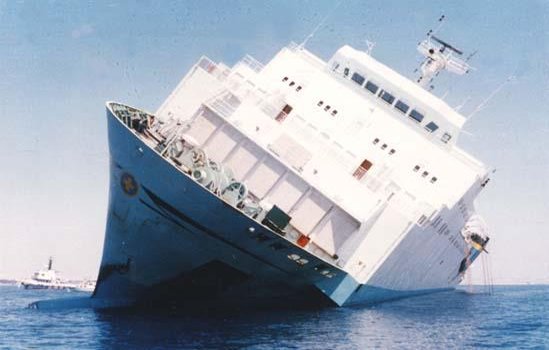 2. The Blue Hole, Gozo (Malta)
On the west coast of Gozo lies Dwerja, a place of extraordinary natural beauty. The Blue Hole is a very popular dive here, given the absurdity of its formation. It is a naturally formed, vertical chimney, 25m deep and roughly 10m wide. 8m down the chimney is an arch that connects to the open sea – making for an exciting dive for all levels of divers.
Depth – max 27 meters
3. Secca Della Colombara, Italy
These calm Mediterranean waters feature a steep wall decorated in beautiful coral and sponges whilst shoals of barracuda, amberjack and crayfish pass by. Keep the wall to your right and follow it to find a wreck. It has been voted one of the best dives in Europe.
Depth – max 35 meters
4. Punta Omo Morto, Ustica, Italy
A great dive site that is always tranquil due to its sheltered location. It's a fantastic dive for mixed ability groups who want to see plenty of wildlife. In the caverns, there is always plenty of fish and even a chance to spot large conger eels and shrimp. This is a perfect alternative dive if rough weather prevents diving in the other sites around Ustica.
Depth – max 18 meters
5. Anchor Bay, Malta
The strong north-easterly winds of Malta can make some of the dive sites too risky to explore. Anchor Bay, however, is sheltered, and safe to dive even when the winds pick up. There's a large underwater cave where you can usually spot eels, grouper fish and parrot fish. This is a great dive for beginner to intermediate levels.
Depth – max 28 meters
6. Chios Island, Greece
The shores of this Greek island are home to undersea caves, paths, colorful rocks, reefs, and walls. It is great for all levels of divers who want to explore the abundance of underwater flora and fauna in Greece.
Depth – max 32 meters
7. HMS Maori, Malta
This wreck dive is really something quite unique. The HMS Maori was sunk in the Grand Harbour of Malta's capital city Valletta by a bombing and now rests in Marsamxetto Bay. The wreck is teaming with marine life like octopus and scorpion fish. HMS Maori is great for intermediate and advanced divers.
Depth – max 18 meters
8. Crystal Lagoon, Comino (Malta)
The breath-taking island of Comino is the jewel of the Maltese archipelago. The bright turquoise-waters are beautiful, and the dive site is shallow and safe, perfect for beginners. Although marine life may be sparse, the crystal clear waters and the sunshine rays make it a stunning experience.
Depth – max 15 meters
9. Diamond Rocks, Kilkee, Ireland
This cold-water dive is a world away from the warm Mediterranean waters but offers an equally thrilling experience. The sheltered bay is filled will rocks, gullies and sea life. You will be mesmerized by the shimmering quartz that gives the site its name. This dive is ideal for intermediate and experienced divers.
Depth – max 40 meters
10. The Booroo, Isle of Man
For hardy divers in their dry-suits, the temperate waters of the Irish Sea offer a world of unspoiled topography. The dramatic cliff line of the coast hosts clear blue waters and brightly colored fish. The tidal streams bring in an abundance of life but are best for experienced divers.
Would you like to scuba dive in Europe or have you been already? Let us know in the comments below.
This article is written by RUSHKULT, the online booking platform for Scuba Diving. Visit the RUSHKULT platform to book your next Scuba Dive training, guided trip, and accommodation.